What's In A Name?
Get to know the stories behind your favorite Jack's drinks served at our SoHo coffee shop.
11/23/2023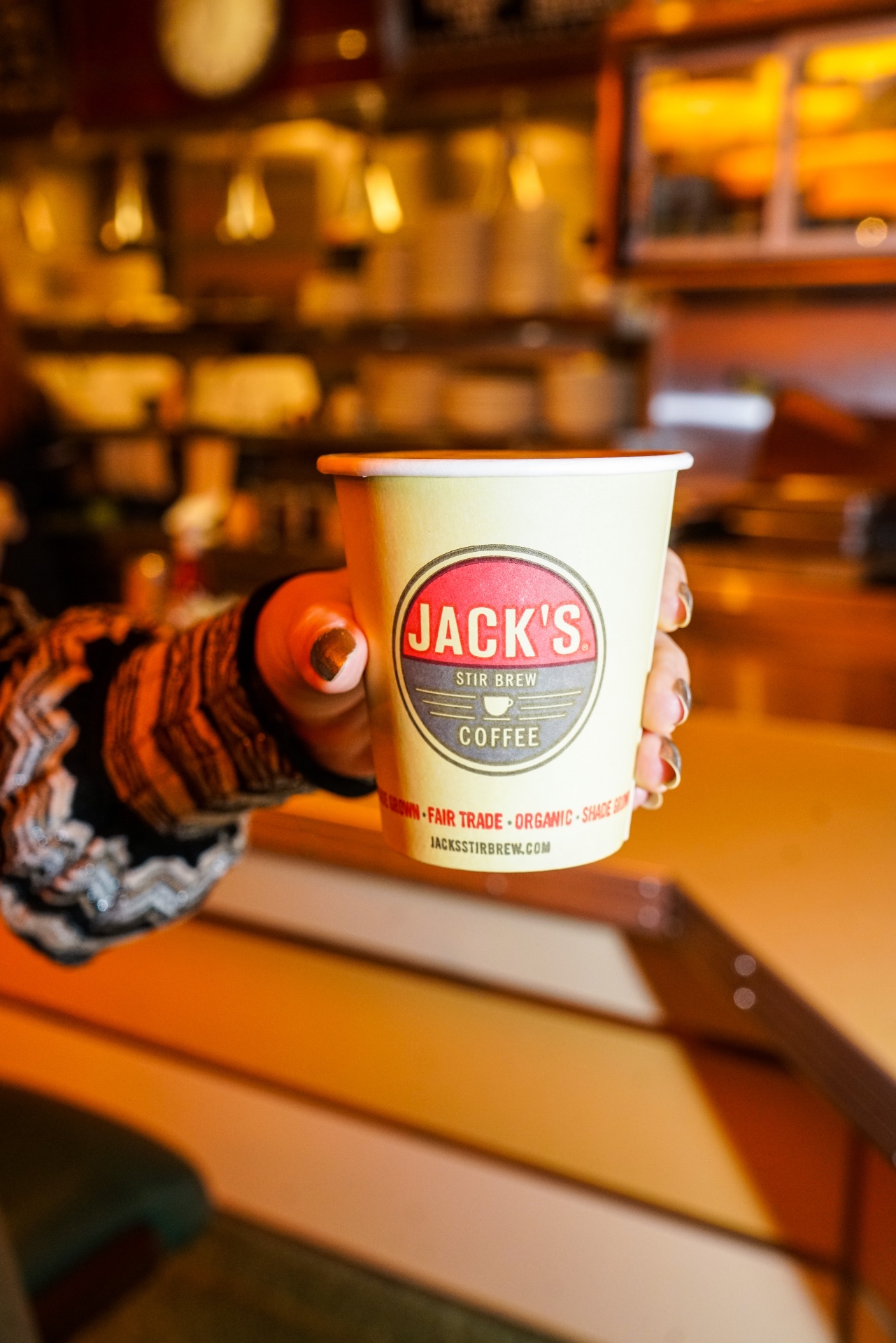 When Jack Mazzola opened the doors of his first coffee shop in 2003, the customer service experience was at the forefront of his new brand. Not only would he be serving the highest quality organic coffee and pioneering the "crop-to-cup" movement, but he also set out to bring the regulars into the fold and recognize them in a unique and thoughtful way.
Take Harry Josh for instance. The famed hair stylist boasts an impressive profile of clients including Gwyneth Paltrow, Gisele Bündchen, Helena Christensen, and Karlie Kloss. His drink of choice was "like a vanilla latte" but was sweetened with vanilla that uses Almond Milk. Hence, the DIRTY HARRY was born.
No one at the 10th Street location could ever forget Ted Heller, the son of "Catch-22" author Joseph Heller. The TEDDY BOY is a salute to his drink, which includes a shot of espresso, sugar and half & half shaken over ice. When shaken with ice and sugar, the cream becomes an amazingly caffeinated cream and quite a delectable treat.
And who could forget the go-to drink of fearless leader, Jack Mazzola? The Happy Jack is a latte based drink that is sweetened with both cinnamon and honey. A little sweetness added to your day is the key to happiness!
Step In to your favorite SoHo coffee shop at Soho Diner and Step Up to our exclusive Jack's Stir Brew counter for your daily caffeinated boost.
---