Counter Culture
A tribute to iconic NYC Diners that helped shape the cityscape.
12/17/2019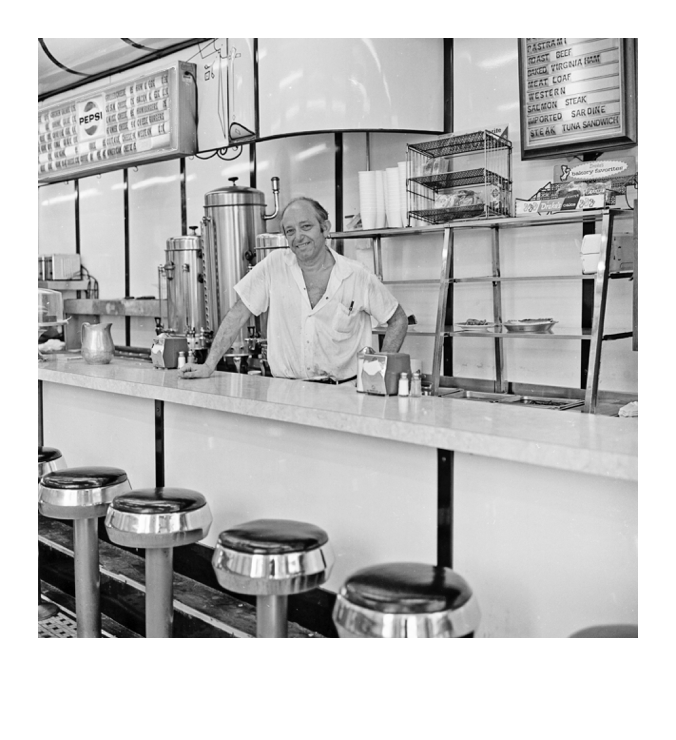 Over the past decade, the classic NYC diner – like Jerry's, Manatus, and Joe Jr.'s, the latter a sometimes haunt of John Waters and Isaac Mizrahi – has mostly disappeared, but the decade will end with the eagerly anticipated opening of Soho Diner, which offers another 24/7 taste of downtown's greasy spoon glory days, albeit with modern flourish and upscaled yet unpretentious menu.
"Someone says "diner," and the timeless appeal of quality, service and convenience is immediately invoked," says Ray Pirkle, who collaborated with GrandLife Hotels on the project. "No reservations needed, no dress code, no sommelier. Instead, you're getting a no-frills, family-owned slice of Americana… and maybe some pie." Design details, meanwhile, amalgamate the classic with contemporary: mirrored and walnut columns with brushed stainless steel trim; walnut and persimmon booths with alternating pin-striping, blacks, and cream vinyls; mid-century Howard Johnsons' inspired counter seats; diamond match-cut walnut wall panels; and a coin-operated vinyl jukebox with MP3 interaction.
To get a sense of what Soho Diner will bring to the hood, and pay tribute to its predecessors, here's a rundown of seven downtown diners that helped shape the cityscape (and a waistline or two).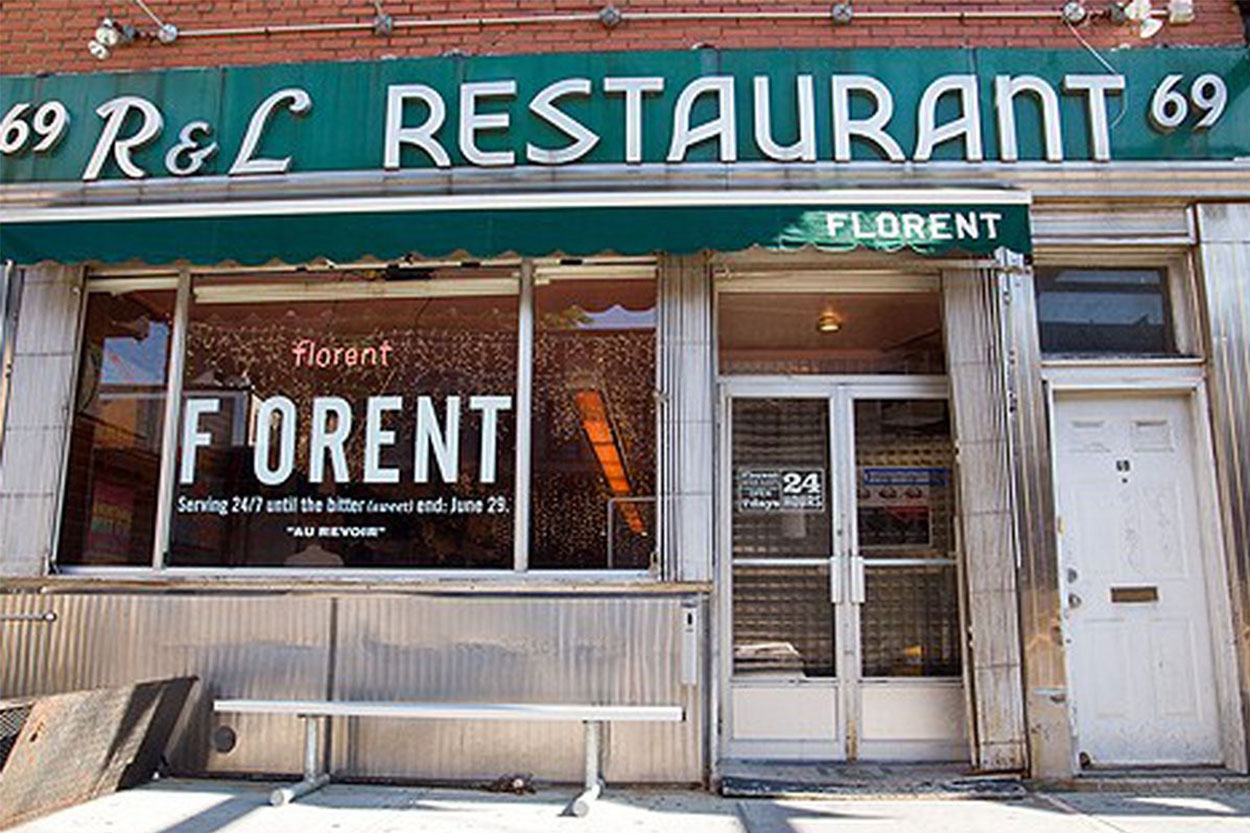 Before The Meatpacking District became the tony, slick destination we know and love, France-born restaurateur Florent Morellet took over a lone Greek diner, the R&L, that drew a late night/early morning crowd of meatpacking laborers, transgender prostitutes, and gay men emerging from famously raunchy bars and clubs (e.g. Mineshaft, Anvil) for $1.95 burgers. Rechistening the space Florent, and adding a high quality $2.95 burger ("I said, I'm going to have the best burger because I knew all the meatpackers," Morellet recalls), this soon became the near daily haunt of artist Roy Lichtenstein and a vibrant hub where downtown queer underground performers, drag queens and kings, AIDS activists, fashion designers, and celebrities galore (David Bowie and Iman, Keanu Reeves, Mariah Carey, Debbie Harry, the list is endless) rubbed shoulders with blue-haired West Village retirees and child-toting tourists. Subject of a 2011 documentary, Florent: Queen of the Meat Market, Florent helped transform the neighborhood from gritty to Sex and the City, but closed in 2008 due to – ironically but inevitably – astronomical rent increases. "Everybody was crying when I closed, 'it's gentrification, this is the beginning of the end!'" Morellet recalls, "but the same thing happened when I opened in 1985. There's always a beginning of the end."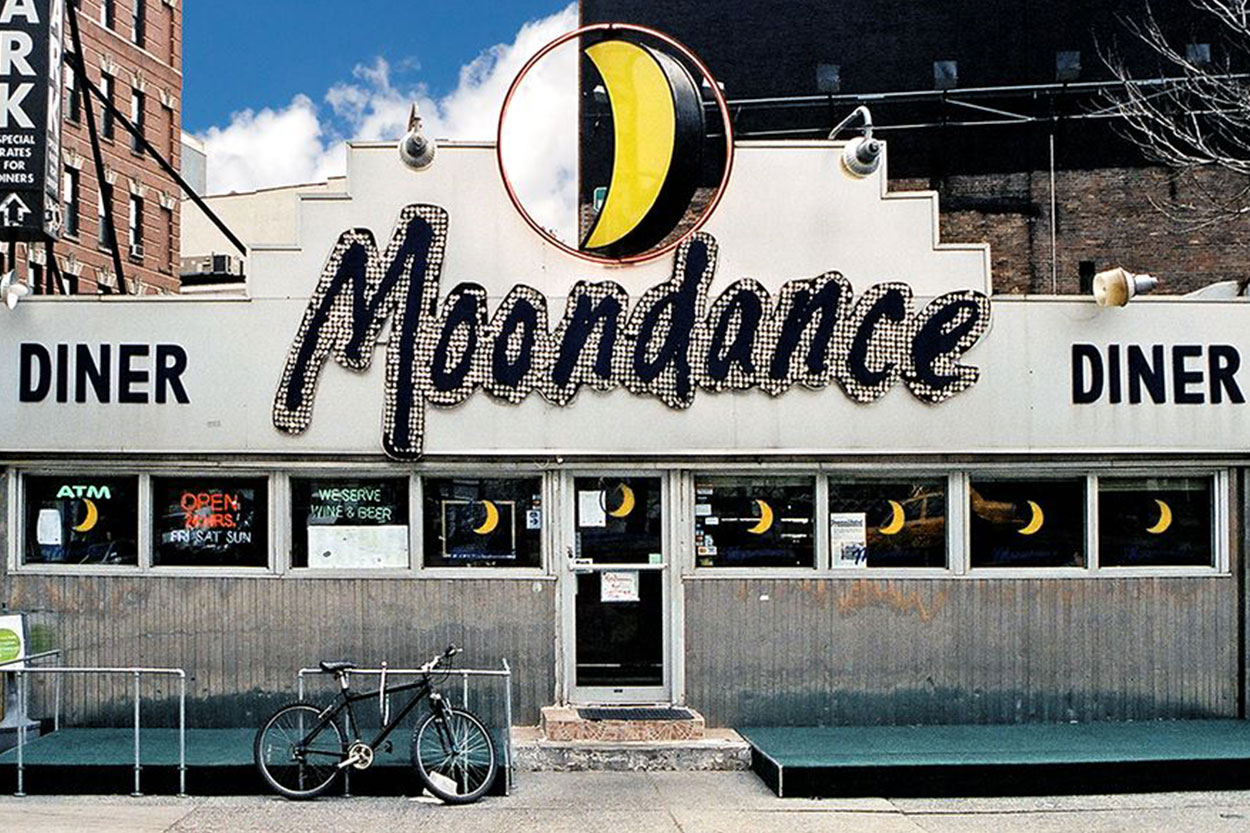 Opened in the 1930s and closed in 2007, the aluminum-encased, quintessential "lunch car"-style Moondance boasted a serious pop culture pedigree and was featured in numerous television shows and movies including Sex And the City, Friends (Courteney Cox's character worked here), and 2002's Spider-Man (Kirsten Dunst's MJ was also a waitress). In real life, RENT creator Jonathan Larson paid his, well, rent working here, while actors (like RENT's Jesse L. Martin, who first met Larson at Moondance), writers, directors, visual artists, and other creatives hunkered down and brainstormed over a late night grilled cheese. In 2007, the Moondance structure was shipped whole to LaBarge, Wyoming (the James Hotel now occupies its former NYC footprint), and operated there until 2012.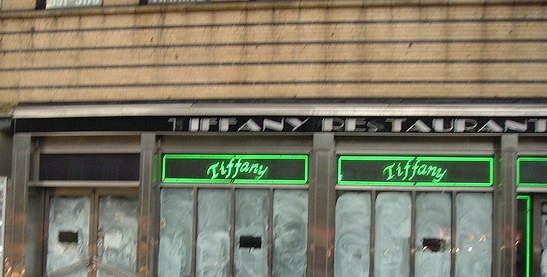 Artist, author and AIDS activist David Wojnarowicz wrote about the Tiffany, which closed in 2001, in his diaries (published posthumously in 1998's In The Shadow of the American Dream). Drawing a quintessential Village crowd including gays, post-punks, and authors (Marguerite Young held court in a booth a few times), "that was the place you went after the bars to have breakfast," recalls filmmaker Brian Sloan, co-creator of WGA-nominated webseries West 40s (https://www.west40s.com). "It was quite a scene. It was fun, and everyone joked it was 'Breakfast at Tiffany's at 3AM.' Probably not what Audrey Hepburn had in mind!"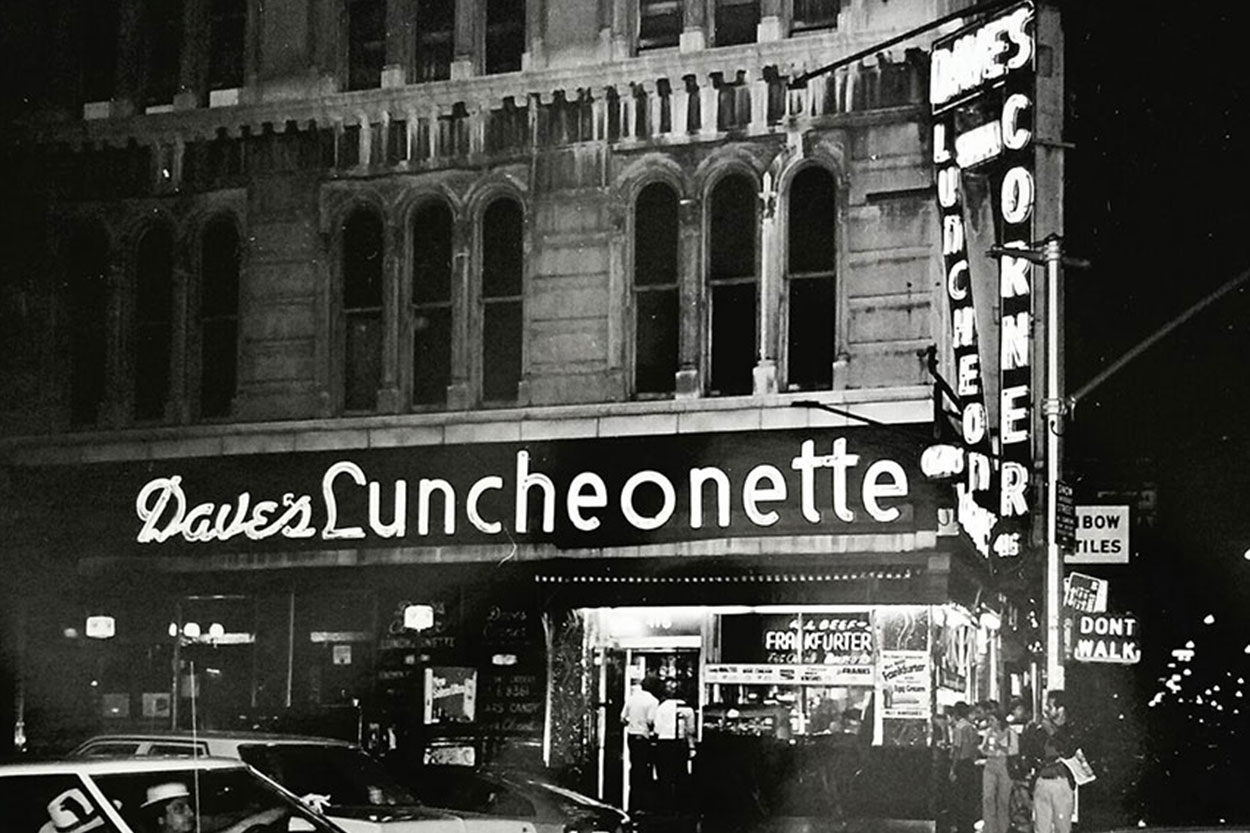 Multimedia artist Gordon Matta-Clark and Laurie Anderson were among the co-founders of this forward-thinking, co-op style diner, which ran between 1971-1974 in the then-scrappy, boho Soho. Described "more as a utopian enterprise than a business," FOOD's open kitchen was partially staffed by artist chefs who served housemade, locavore plates wayyyy before "sustainable" and "seasonal" was de rigueur. Regulars included Philip Glass ensemble members, local artists Robert Kushner and Donald Judd, and Matta-Clark's girlfriend, photographer/dancer Caroline Gooden, while the menu included borscht, sashimi, and bone marrow.
Brooklyn-born photorealist painter, Ben Schonzeit, was a regular at this Soho outpost during the 1970s, when he lived in a nearby loft. "If the waitress knew your name, and she knew many, you were addressed by name," he told website Soho Broadway, "If not, 'Doll' was pleasant and worked for everyone else."
The Soho Diner's coffee cup terrazzo design detail pays homage to that of Cup & Saucer, which closed during summer 2017 after 30 years of paper hat-topped friendly service, breakfast all day, tuna melts, fish sandwiches, and cheeseburger deluxes (all under $10!). The C&S location had actually endured for 70 years in various iterations including a Jewish deli, with different owners, as had its original amber-toned counter stools and decor.
Words by Lawrence Ferber.
---