Blue Plate Specials
Catch Soho Diner's modern twist on this quality classic.
06/27/2023
Serving up modern twists on quality classics is a Soho Diner specialty. And now, we're bringing back the Blue Plate Special–so sit and eat, you're in for a treat.
7 days a week, Chef Ken has prepared the perfect meals that harken back to a time between the 1920s and 1950s when hungry diners could grab a fast and fulfilling meal with some of their hard-earned dollars.
–Mon: Fish & Chips-beer battered cod, crushed green peas, fries, and preserved lemon remoulade
-Tue: Summer BBQ Plate – glazed ribs, garlic sausage, corn on the cob, potato salad, fresh watermelon
-Wed: Chicken and Waffles with maple and calabrian chili butter
-Thu: Breakfast for Dinner – buttermilk pancake stack, sunny-side-up egg, and sausage
-Fri: Shrimp Roll – Lemon pepper aioli, celery, crisp shallots, fries & salad
-Sat: Steamed PEI Mussels – Lemon, white wine, tomato confit, & french fries
-Sun: Eggplant Parmesan – Tomato, mozzarella, provolone, side salad
But wait–If the plate isn't blue, is it still a Blue Plate Special? The short answer is, YES. Apparently, this dining tradition was named for the color of the plate (blue) on which a typical meal of a protein (bet you're thinking something beefy), along with vegetables or other side dishes (think mashed potatoes), was served at a value. Rumor has it that the tradition started as a seamless way to feed hundreds of hungry workers during the Great Depression, or maybe in the 1920's as a restaurant promotion, or as far back as the 1890s as an expeditious way serve railway travelers between quick stops. However it began, Soho Diner is continuing this time-honored tradition and cooking up a great day for all who pass thru our doors.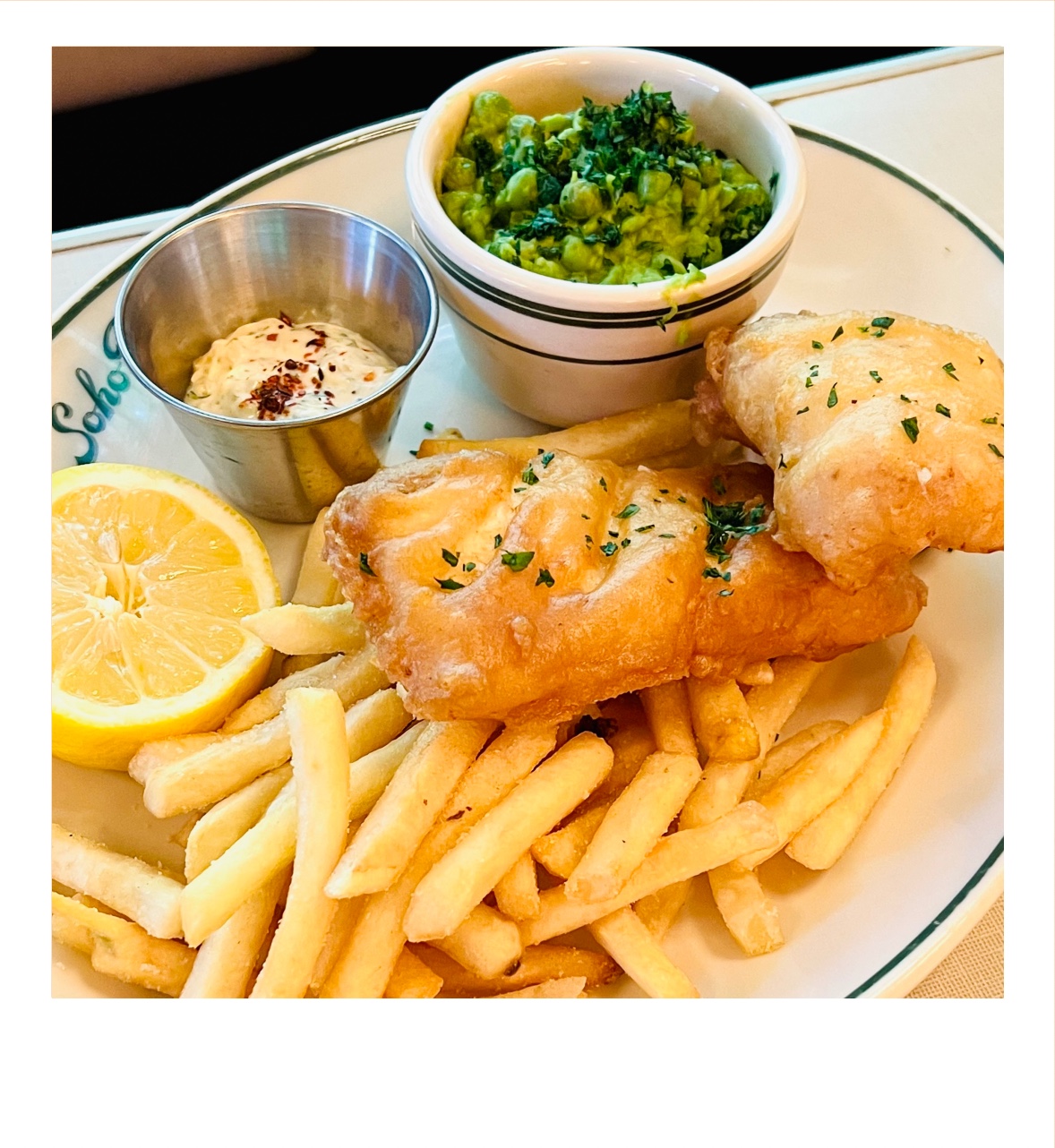 ---