Breakfast Soho Style - Buttermilk Pancakes
Get it While It's Hot!
11/24/2020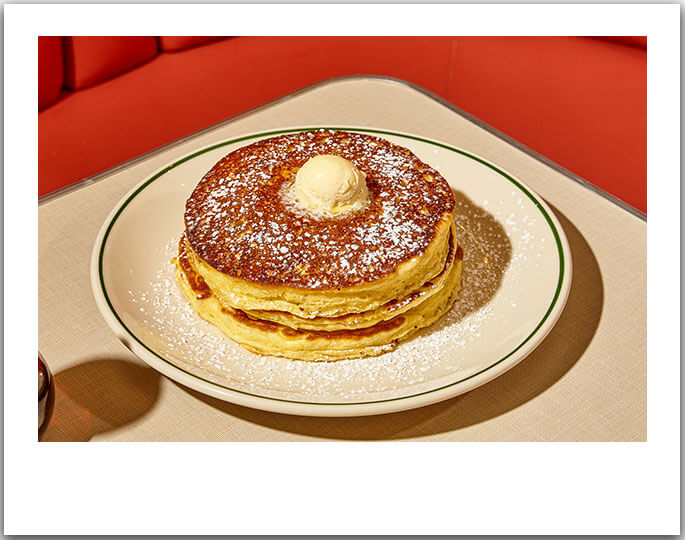 Soho Diner is serving up some of NYC's finest pancakes. And, who doesn't love pancakes? From mixing and baking to the very last bite – the entire process of making pancakes is a great American family tradition. We asked our Chef at Soho Diner to share our famous buttermilk pancake recipe so you can do breakfast SoHo style at home.
Ingredients: 
2 Cups All Purpose flour

3 Tbsp Sugar

2 Tsp Baking Powder 

1 Tsp Baking Soda

½ Tsp Salt

3 Eggs (separate the yolk from the white)

2 Cups Buttermilk

2 Tbsp Melted butter
Preparation:
Mix together the flour, sugar, baking powder, baking soda, and salt.  

Whisk together the 3 egg yolks, buttermilk, and melted butter. 

Mix the wet ingredients until just combined with the dry ingredients, don't over-mix!

Whip egg whites separately till stiff peaks form.

Fold whipped egg whites into batter. 

Allow batter to rest for 5 minutes

Cook in a nonstick pan or griddle with 1 tablespoon of butter until the edges are curled up and bubbles form. 

Then flip and cook until golden brown. 

Serve hot and enjoy with melted sugar, maple syrup and powdered sugar
Enjoy!
---