Delightful Downtown Diners
07/08/2021
While you know where our heart lies, we love all NYC diners! Here are a few of our faves:
La Bonbonnerie
"The Village's quintessential diner, slinging just the sort of breakfasts you'd expect. Unpretentious normalcy is the whole point." La Bonbonniere is one of the last places in the West Village that has both diner charm and low prices.  "The cash-only menu has all of the breakfast staples with none of the frills. Weekend lines are the norm here, not the exception. While waiting, try to spot pictures of Philip Seymour Hoffman, Julia Stiles, and James Gandolfini among the many celebrity photos plastered on the walls. It's not entirely clear how old La Bonbonniere is, but the woman who runs it has been there for over 30 years."
Check them out on Instagram @labonbonnierenyc
Donate to save this diner here.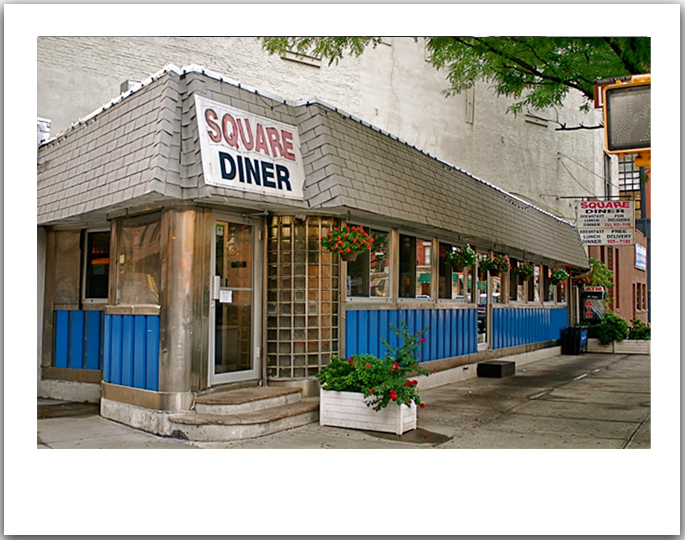 Square Diner
One of the last few NYC train car diners serving for over 100 years in Tribeca is actually shaped like a triangle, not a square. Homemade food and desserts. Outdoor cafe, weekend brunch, all-day breakfast. "Husband-and-wife team Ted and Anna Karounos currently run the restaurant, but Square Diner has been in their family for more than 40 years. But Anna said that the structure itself has been around since the '40s — and the location may have always been a diner, even when it wasn't called Square." 
Check them out on Instagram @squarediner 
SoHo Diner
And last but not least, our very own Soho Diner. Featuring a wide selection of over the counter remedies for early birds, night owls, and everyone in between. Join us for indoor, garden, or sidewalk dining Sunday thru Wednesday from 8am 'til 11pm and Thursday thru Saturday from 8am 'til midnite!
Check us out on Instagram @sohodinernyc.
---